So, when you go to Texas you will be amazed at how many places claim to have had an important part to play in the war for Texas Independence. Every teeny tiny town says they are
the birth place of Texas
. But believe me - this is where it really went down.
The San Jacinto Monument
As a child I learned that this was the actual place where independence was finally won. As an adult I took my husband there to prove it to him.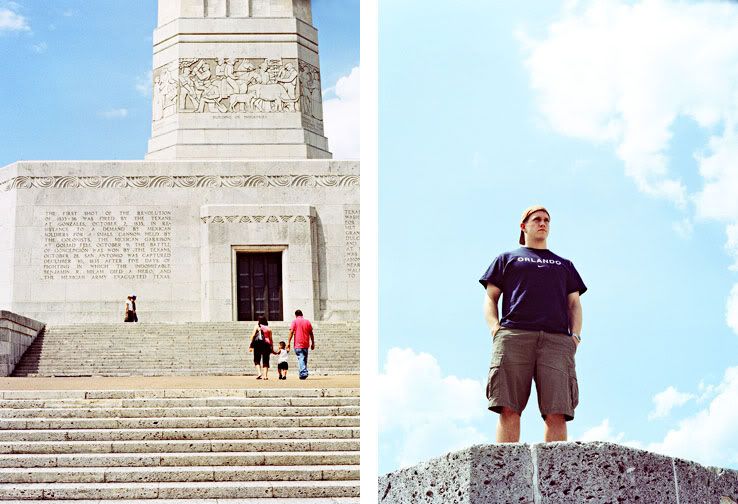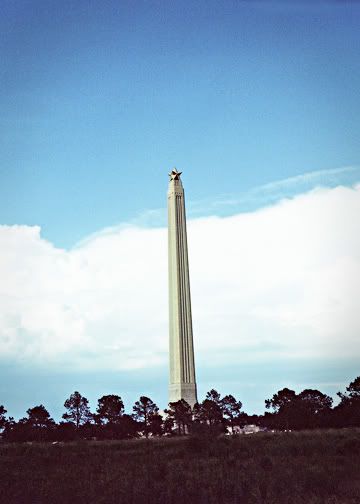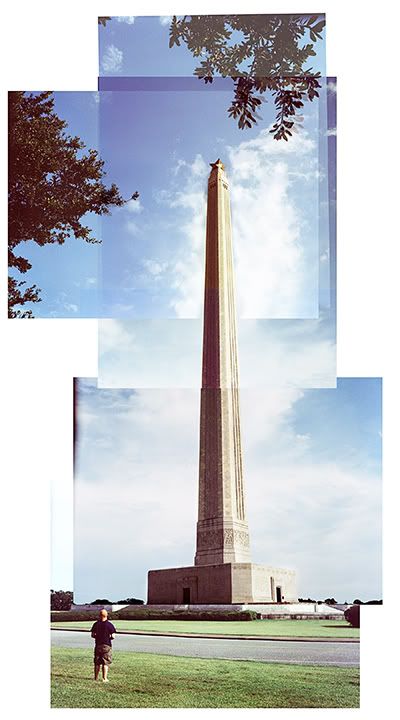 Sometimes it's fun to play around with spatial perception. You should see this baby big - it's pretty cool.