This little beauty was taken along I-80, on the insanely long stretch between Utah and California. I make this drive
a lot.
The scenery never changes, yet there's something different that catches my attention each time. It makes me feel like maybe this is the first time I've driven this lonely stretch.
Want to see more cool photos from I -80?
Click here
to check out some work by my friend,
Weston
. Way cool stuff.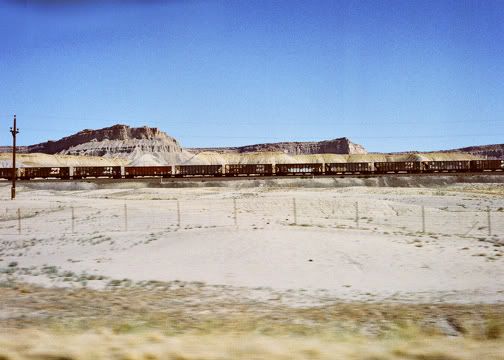 Just a reminder,
tonight is your last chance to enter the giveaway!
See the previous post
and be sure to enter before midnight for your chance to win some awesome prints.