That is what I yelled to Joe as I hung my head out the window, gripped my camera tightly and snapped away. My hair whipping wildly around, barely able to catch my breath - this is the only phrase I could think of to convey the thrill I was feeling at the moment.
He just laughed and continued driving, warning me to watch out for oncoming cars and to please stay in my seatbelt.
"It's a whole new animal."
I was referring, of course, to landscape photography.
I usually consider myself a people photographer. I thrive on interaction and am continually intrigued by the human face. Capturing the landscape has never appealed to me. Landscape photography is early mornings, lonely trails, heavy equipment, and patience, patience, patience. Landscape photography is mastered by the likes of
Ansel Adams
and
John Telford
. Old guys. (Don't tell John I said that).
But that was before I discovered the "new animal." Joe and I were
soaking up Autumn
, driving around Deer Creek Reservoir and I had brought along my digital camera. The fading light, the pinkish clouds - it was all too tempting. I took a couple snaps.
I was hooked! My camera didn't leave my face for the rest of the ride. I'm sure I seemed crazed, but the experience was extremely invigorating. The scenery changed rapidly and I was faced with endless possibilities. I shot until the light was gone and I was too cold to keep the window down any longer. The moving landscape had captivated me - I would never see it the same way again.
This one (above) is my personal favorite. Which is yours?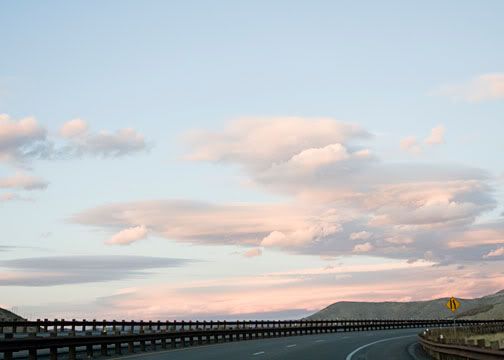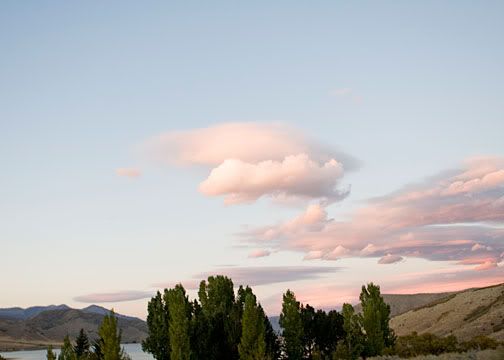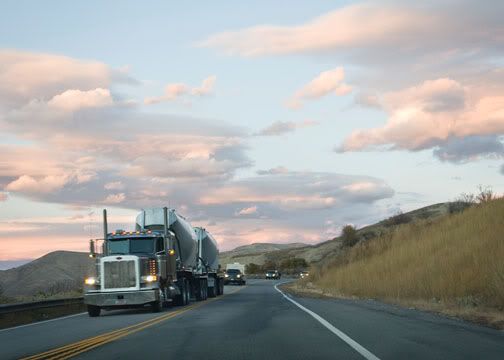 At this point I would like to make a public apology. One summer I took a Nature Photography course at BYU. I was one of only two photography majors in the class and as such I felt a mild sense of superiority. (embarrassing to admit, but true nonetheless) I studied this stuff full time, afterall. I thought I knew so much.
There was an older gentleman who always presented photos he had taken from his car, while he was driving. Our patient teacher tried to convince him to take the time to pull over the next time something caught his eye. "Yeah," I thought, "any self respecting photographer knows that good work takes time and effort. You can't just shoot this stuff on the fly. At least have the decency to stop the car!" In my mind I criticized this man for his amateur approach.
Dear Sir, please forgive me. I was narrow-minded. I had not yet experienced the thrill of photographing the world at 60+ mph. You were right - it really is beautiful.