I had high hopes of following a week of daily posting with another week of daily posting, but last week found us a little distracted with our first painting project. We decided to transform our living room from plain-old rental to a more sophisticated space...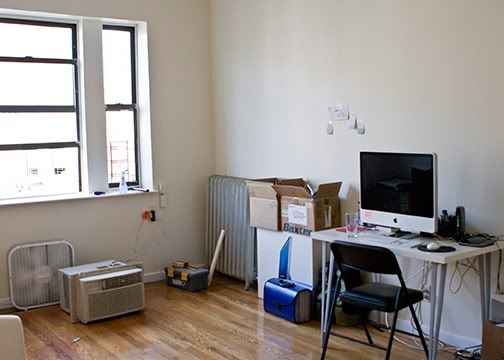 by painting the walls a lovely shade of gray.
Thank you
Apartment Therapy
for fueling my gray obsession.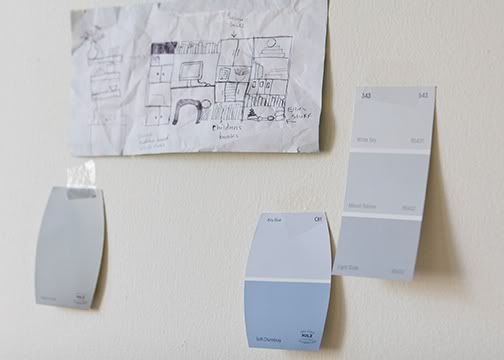 This is what it looked like halfway through. We did finish and boy does it look nice! However, I'll not be showing anymore photos until we have it a little more furnished.
Unless of course you don't want to see at all. What do you think? Interested in the updates of our home improvement, or would you prefer the blog stayed true to professional photos and pictures of Ellie? Let me know in the comments!