Just thought I'd stop in and share my latest project in the
Home Improvement
arena. By the way, did anyone else watch that show growing up? It was a staple in my house.
Back to the project. I refinished a chair that I've been
meaning
to work on for months and months - and I love the way it turned out. I originally purchased it for $15 at an antique mall and used it in a shoot for my BFA project.
I feel like this chair has new life! I'm very happy with the results and I think the updated version fits perfectly in our new space. This is the first project where I visualized something in my head and then made it happen - it's a great feeling. One of my favorite parts was picking out the fabric. It's from
Amy Butler's
home decor line.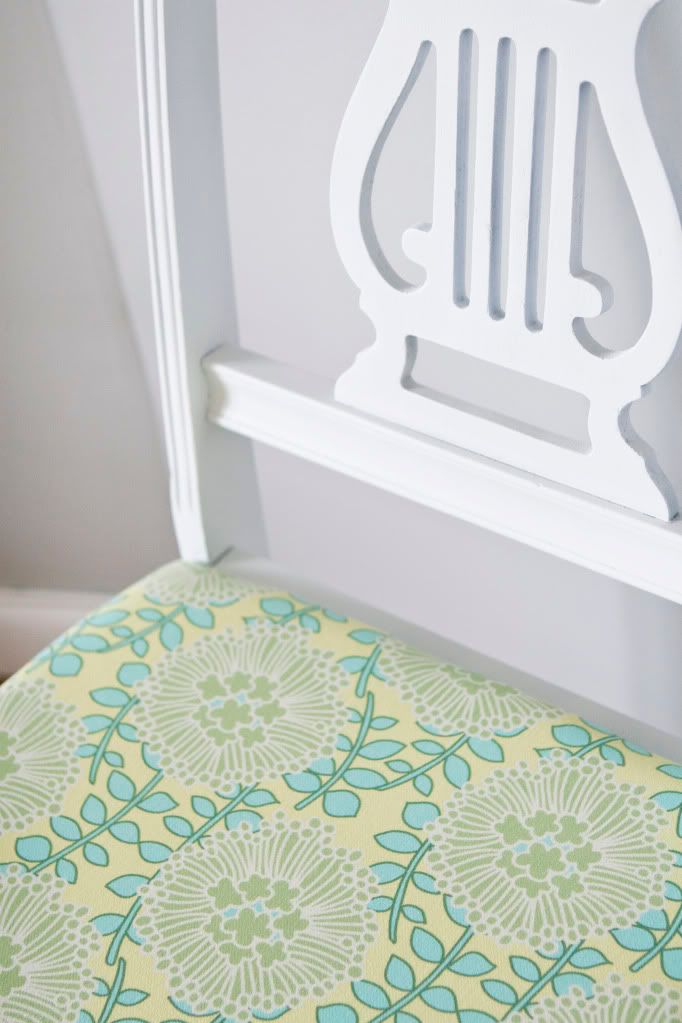 I'll admit to being a bit of a fabric nerd.
Her site
makes me really giddy. So that's the latest project around here. We're expecting a rug and couch in the near future. Then just a couple bookshelves later and I should be ready to share our living room with you!
Check back all this week for my latest photos of the city!