What a fun shoot! This was my last collaboration with
Haleh
before leaving Provo. Can you believe she
made
that amazing pink wig? And of course she did the make-up and styling for the whole set. Haleh's talents never cease to amaze me and we had such a great time with this project.
The idea is that these two ladies are circus performers - I like to think of them as circus divas - getting ready in their dressing room. I love how there is a little "frenemy" action going on. Congratulations girls - you pull off freak-show glamour very well.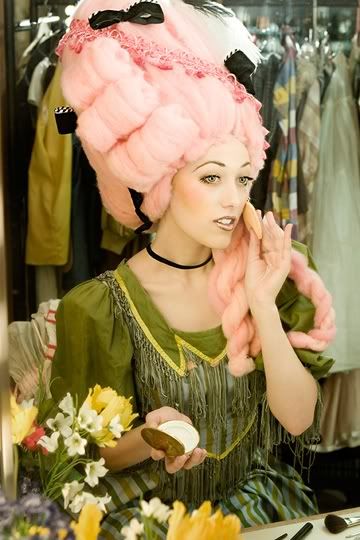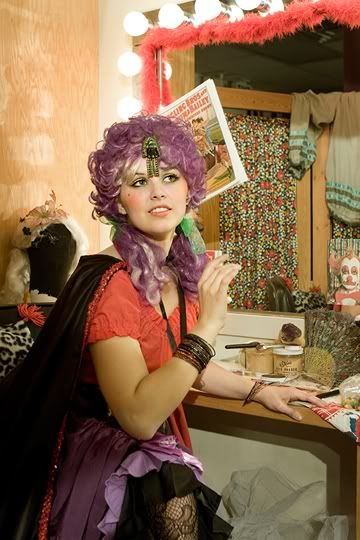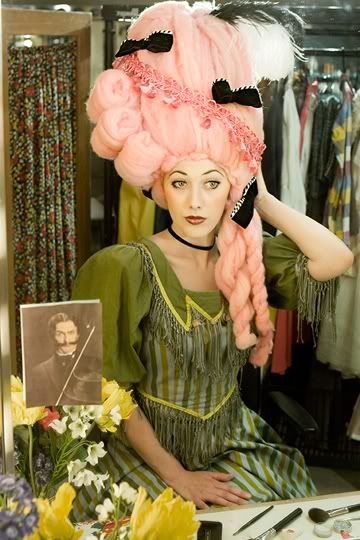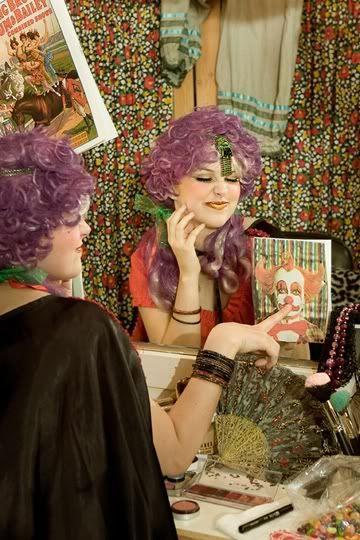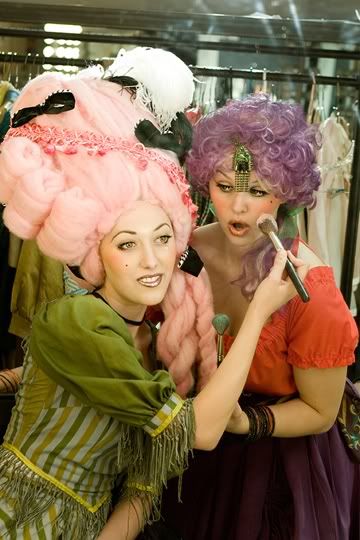 If you could choose names for these characters - what would they be? I'd name them Hildy and Rosalinda.