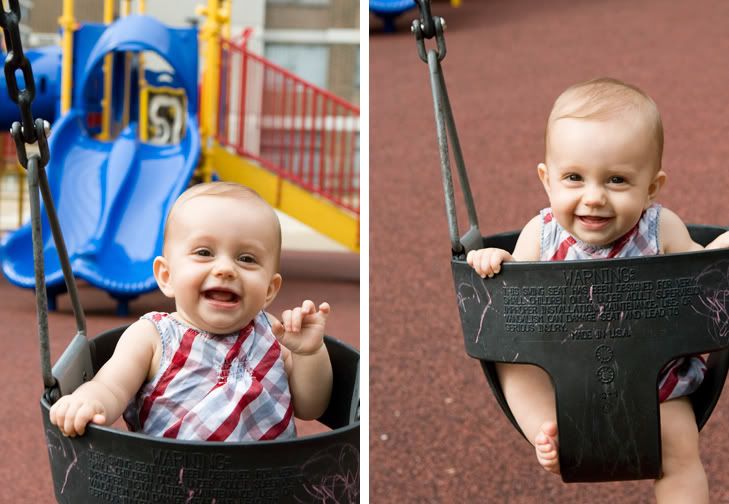 This is the image I'd like to leave you with for now. I took Eleanor to play on the swings for the first time and she LOVED it. She just laughed and squealed the whole time - it was so much fun for both of us.
This is where my heart is right now. Having tiny adventures with my tiny daughter. I haven't felt the desire to seek out clients or shoot a lot of professional work right now. And so I am taking a break. I'm going to focus on her, on our home, and on shooting for the pure joy of shooting. And when the time is right, I'll be back.
In the meantime, if you'd like you can follow us on our adventures over at another space I've been cultivating.
Making it Here
- it's a blog about our life in Manhattan. I can't promise that it will be super entertaining - though it does make me laugh. It will not be professional, it may not be profound, and it certainly isn't always appropriate. But this blog will be full of my thoughts, stories, and of course copious photographs of Ellie. I hope to see you there.
Thank you always for reading. I'll be back when I'm back.