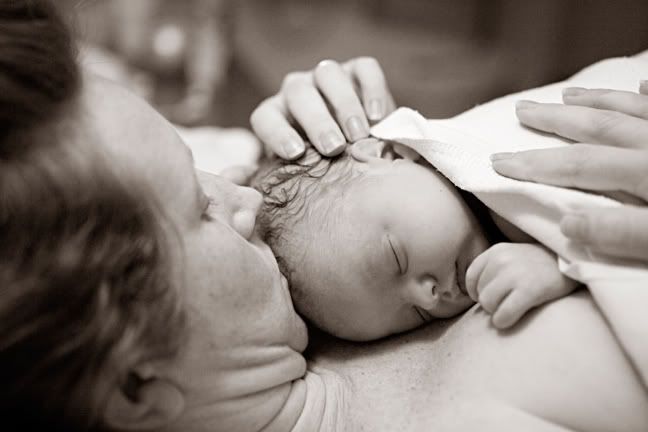 This is the image that does it for me.
The one that solidifies my desire to document birth.
The one that makes me kick myself for not having someone document Ellie's arrival.
The one that perfectly captures that transforming moment
when a woman becomes a mother.
From Stacey (pictured above):
While pregnant with my second baby, I heard about

birth

photography for the first time. I thought it would be neat to have photos to help me remember the big day and was lucky enough to find Whitney. We talked beforehand about what I wanted and when the time came, she met us at the hospital. She was very patient and professional throughout the whole process. I felt very comfortable with her and I hardly knew she was in the room during the labor. When I saw the photos for the first time I was speechless. She captured so beautifully both the quiet moments and the difficult contractions, all the while preserving my wish for modesty. And of course seeing a photo of my baby the instant after he was born was amazing. I will forever treasure the photos that Whitney took and am so, so grateful that I decided to have those special moments captured.